Featured Pet: Maria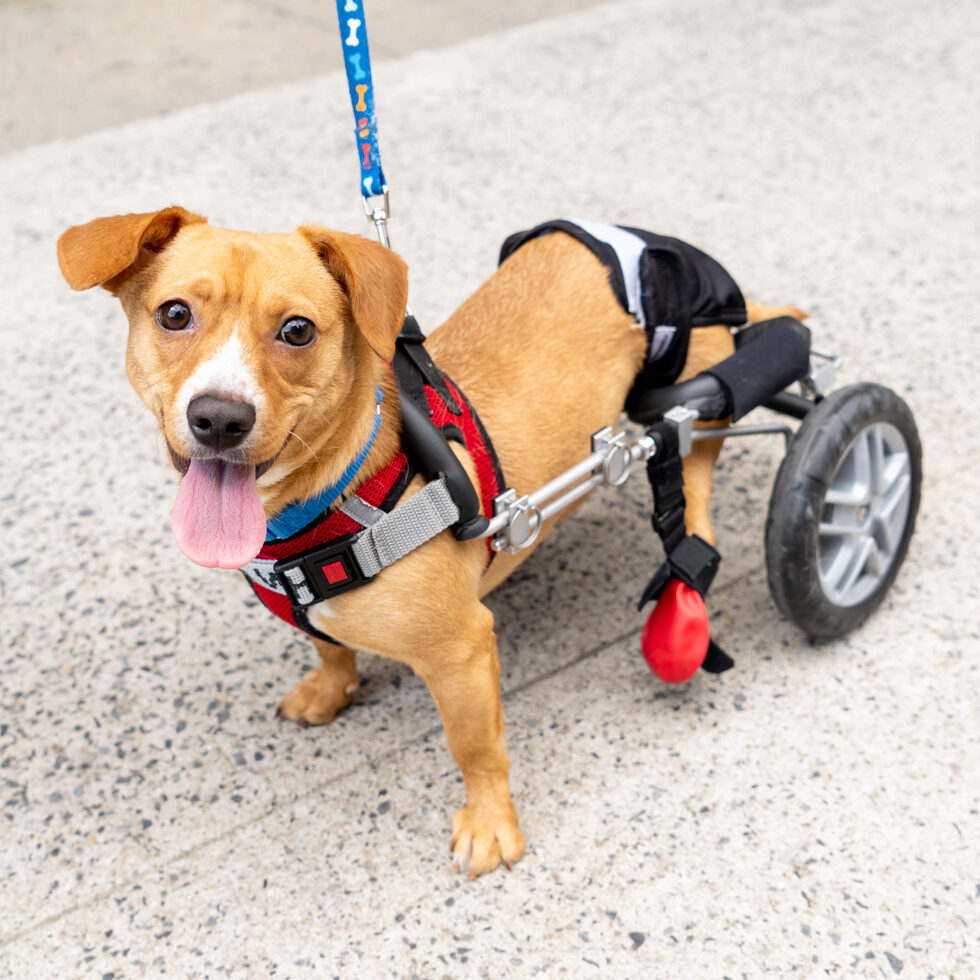 Maria's life began in Mexico's Yucatan Peninsula, where she was found by a kind rescuer dragging her legs through the dirt. At just 10-months-old, she was born paralyzed in her back legs. She has some feeling in them though and can still wag her tail when she's happy! While it's likely that she will never walk on her own again, she was fitted for her very own custom wheelchair!
It took Maria just a few minutes to figure out how to navigate around in her new wheels and let us tell you, this girl was made to move! Maria will now be able to go on walks and patrol the neighborhood outside, no longer confined by a stroller. Maria is a spunky, affectionate, curious, and quirky pup with a personality as big as her heart. She is a sweet girl who craves attention, loves to play, and needs to be where the action is – she's the life of the party after all!
She may need a little bit more care than your typical dog, as she wears diapers and sometimes gets sores on her legs from dragging. But with proper care and management, we know she will bring joy to everyone she meets. Maria has some barrier frustration – we can't really blame her for that – so she barks at dogs she can't get to, but usually does okay when around other dogs off-leash. She seems to be okay with cats. Maria is currently in a loving foster home but up for adoption at Animal Haven!
View Maria's Adoption Profile • Donate to Support Maria's Care