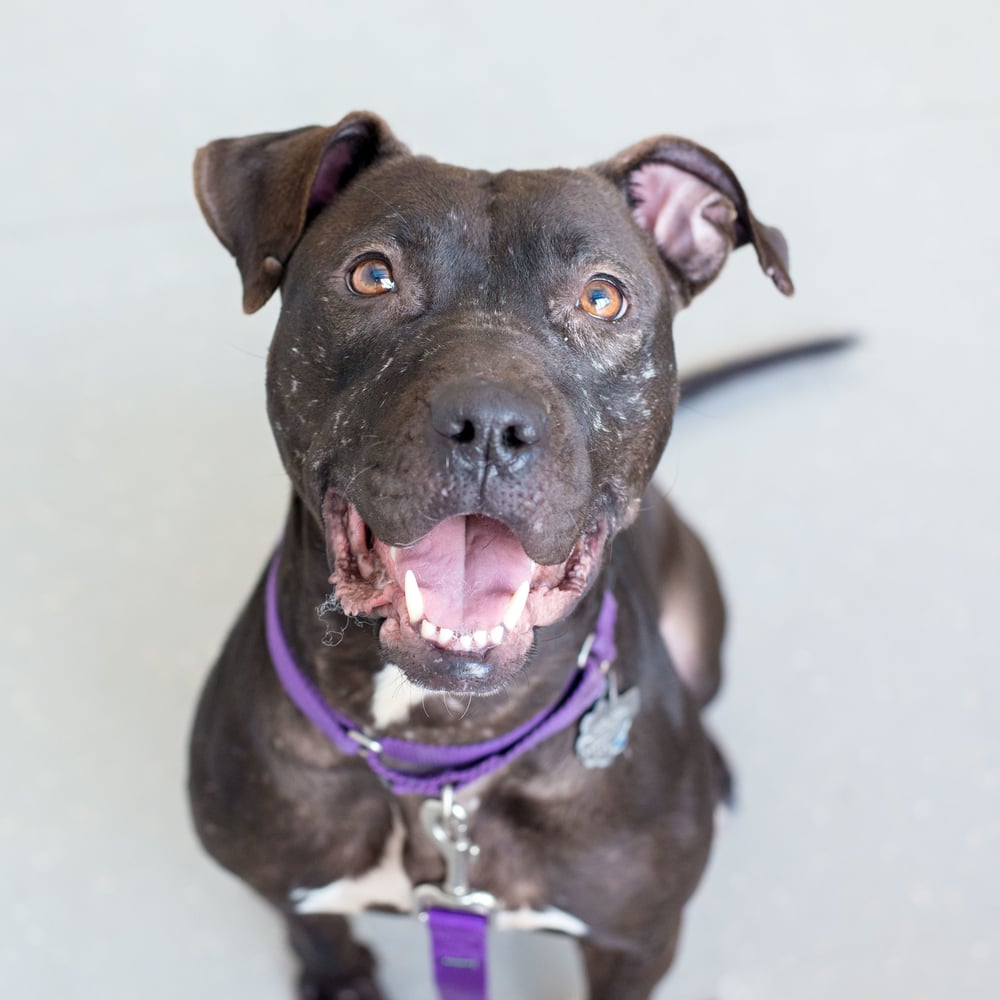 Our training program
Animal Haven has implemented a comprehensive rehabilitation and behavioral training program to help prepare our dogs for their futures. Overseen by a certified dog trainer, this program follows our rescued animals from the moment they enter our doors through the process of settling into their new homes.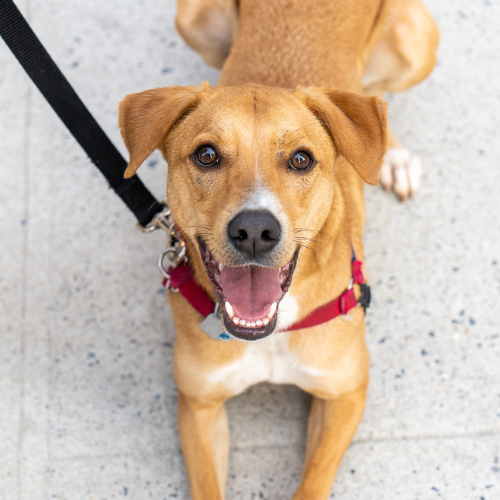 Hap, a dog in Animal Haven's Rehabilitation & Training program.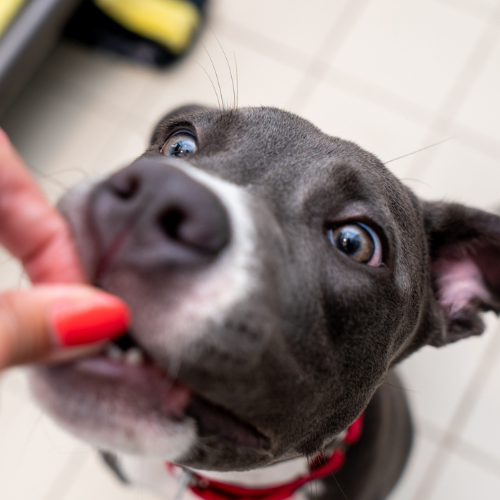 Chika loves the extra treats from her training sessions!
Effective, humane techniques
We have made a commitment to evidence-based, positive reinforcement training and handling methods free of force, fear, pain, or coercion. The most current scientific research supports humane, positive reinforcement training methods as the most effective method for modifying animal behavior from basic obedience to the most difficult cases.
Animal Haven's
Rehabilitation & Training Program

includes:
Daily training and enrichment sessions
Daily training and enrichment sessions with behavioral staff to install basic obedience behaviors, impulse control and target behavior modification such as body handling, resource guarding and socialization. Sessions are designed to address the unique needs of each animal and to help prepare them for living in a home environment.


Advanced volunteer training
Advanced volunteer training that empowers Animal Haven's army of volunteers to advocate for the animals, teaching them force-free handling skills and interpreting body language to assist in the animals' holistic rehabilitation experience while in our care.


Counseling sessions
Counseling sessions with prospective adopters to encourage matches based on both the animals' and adopters' unique needs and lifestyles.


Resources and Support
Transitioning from the shelter to a home environment can be challenging for some dogs, but our team is ready to help. We provide resources and continued support for adopters after they've brought home their new pet.