We can't wait to see what the future holds for our
Animal Haven Alumni!
Animal Haven has a lifetime commitment to every animal that comes into our care — our dedication doesn't end with adoption.
Medical Follow-ups & Advice
We often take in animals that may need further medical care, even after they've been adopted.
While our adopters are responsible for routine care and future vaccinations, Animal Haven covers the treatment of pre-existing conditions. From respiratory infections to heartworm to corrective surgeries, our dedicated veterinary team will work with you to make sure your Alum gets the care they need.
Behavioral Assistance & Referrals
It's not uncommon for an animal to exhibit unexpected behaviors once out of the shelter environment and into a new and unfamiliar home.
Don't feel like you have to handle these challenges alone. Our knowledgeable training team can help guide you and your new Alum in the right direction.
Previous Adopters are Pre-Approved
One Alum is never enough, so if you've been thinking about adding another furry friend to your family, our process just got even easier.
Previous adopters are pre-approved for available animals that could be a good fit!
Just mention this on your application or interest form!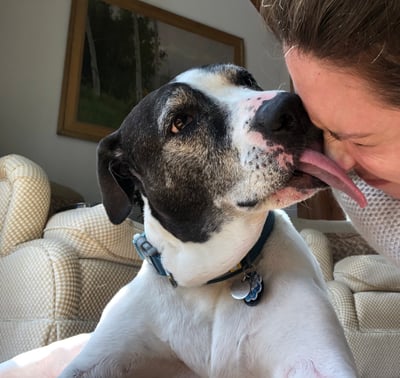 Share Your Success Story!
We always want to hear about your #AnimalHavenAlum!
Animal rescue can be incredibly challenging, but updates and happy endings make it all worthwhile for the staff, volunteers, and supporters of our amazing community.
Send us your photos or videos to share or tag us on Instagram so we can follow your journey!