Pearl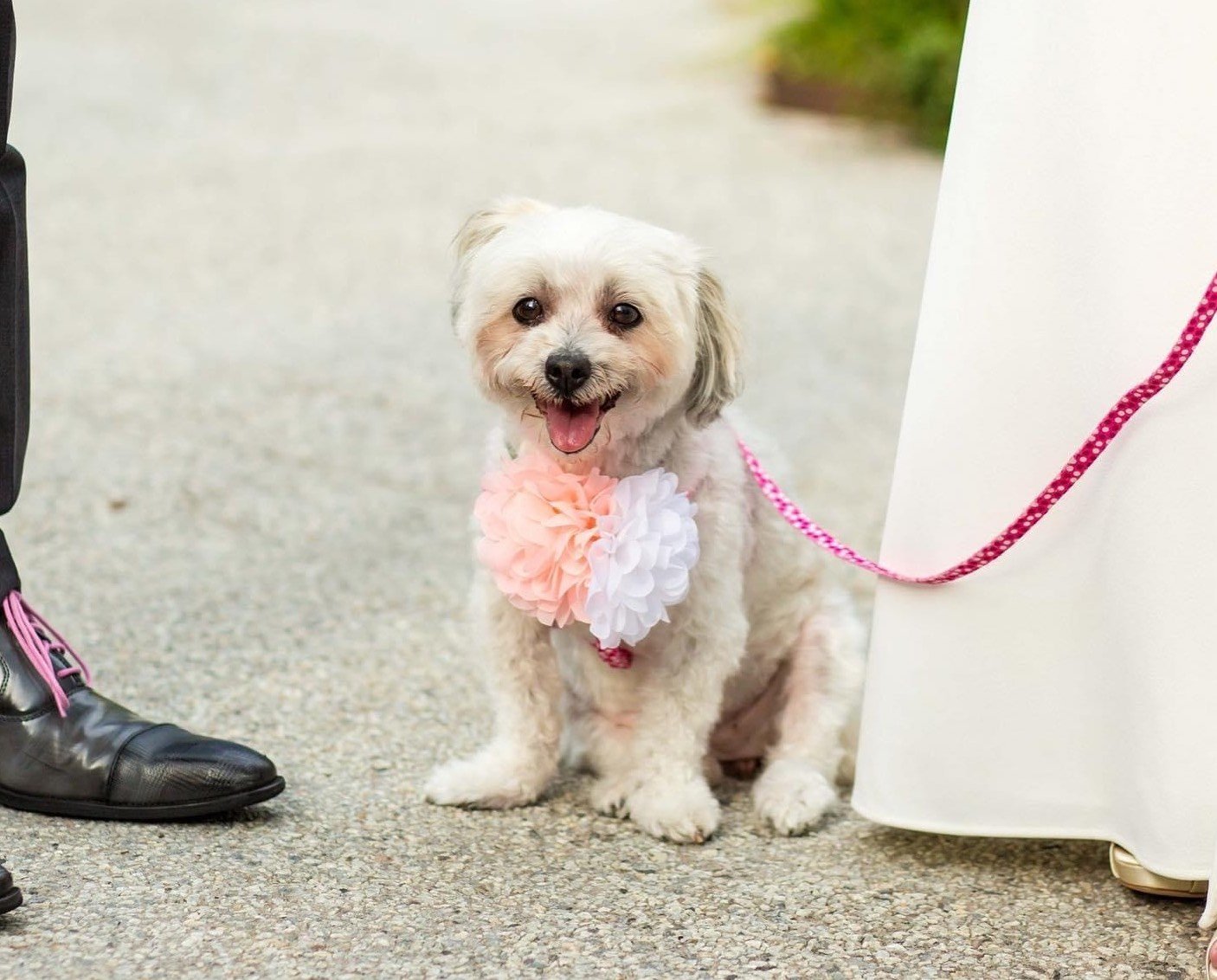 One of my favorite aspects of rescuing is matchmaking. When my dear friend, Norissa, told me that she was ready to adopt a dog, I was so excited to help! Norissa was looking for a small, senior dog who didn't shed, loved to travel in a dog carrier, and was comfortable with other dogs and people of all ages. I knew that it would be a challenge to find a dog with such specific qualities but Norissa is such an incredible person that I just knew that we would find her a perfect match.
Norissa and I began searching websites and I began reaching out to rescue contacts. We would come close many times to finding a small, hypoallergenic dog but we kept striking out when it came to, "loves to travel in a dog carrier." One Sunday in April 2016, Norissa called me to say that she had stopped by an event that was showcasing Animal Haven rescues. She had fallen in love with a small dog named Minty who had recently been surrendered to the ACC and luckily, Animal Haven had taken her into their rescue. The only problem was, Minty had several people at the event who had fallen in love with her! As fate would have it, all of the other applicants were not a perfect fit and with some assistance from the remarkable Tiffany Lacey, Norissa adopted Minty.
I went with Norissa to bring Minty home. Minty had been living with a foster family. From the moment I saw them together, it was clear- Norissa and Minty were made for each other. Norissa put Minty in her cozy dog carrier and they headed to Minty's forever home. The only thing that wasn't quite perfect was Minty's name. It just didn't suit her. Norissa wanted something that was a little more dignified and she tried out a ton of options. She finally settled on the sweetest name- Pearl.
For the next seven years, Pearl lived a life fit for a queen. She went everywhere with Norissa, always in her fancy bag. She loved to snuggle so Norissa had soft baby blankets all over the house. She had an assortment of toys and a wardrobe for all occasions and holidays. There was a gorgeous portrait of Pearl proudly displayed in the center of their home. If Norissa needed to spend a night away from Pearl, she would visit her grandparents house. Camille and Jack, Pearl's grandparents, adored Pearl. Jack had recently retired and Pearl loved to snuggle with him on the sofa and watch tv. Pearl also had a wonderful great grandmother, Millie, whom she loved to visit and always had fresh chicken cooked just for Pearl.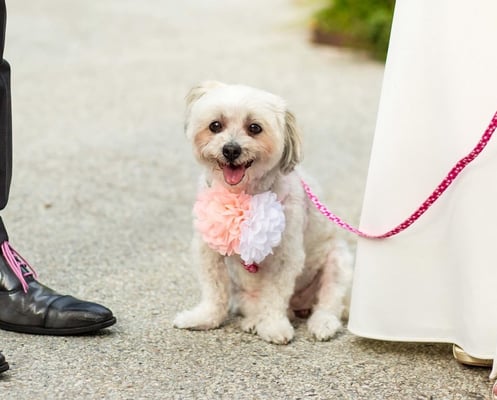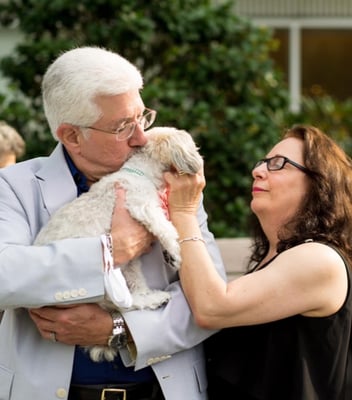 A few years ago, Norissa fell in love with Anthony. We didn't know how this man, who works with high ranking government officials, would respond to Pearl's needs. It was silly of us to worry as it went seamlessly! Anthony was immediately attuned to her needs and Pearl loved to be carried around by her dad. When Norissa and Anthony became engaged, they planned a summer 2020 wedding. Sadly, when the formal wedding had to be rescheduled, the silver lining was that Pearl was in attendance for her parent's rooftop wedding, wearing a custom floral collar.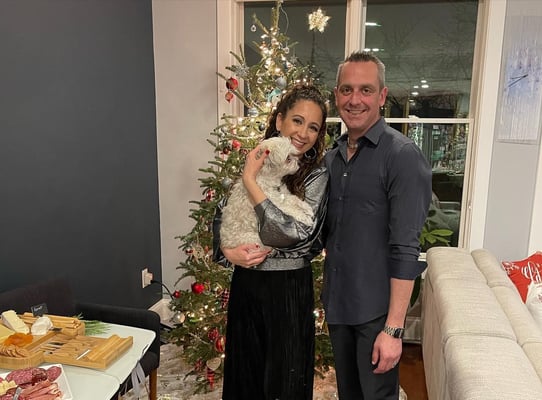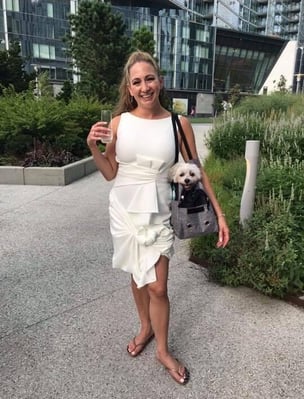 When Anthony received a wonderful job opportunity, Pearl moved to Washington DC with her parents. She had been diagnosed with heart failure but Norissa and Anthony ensured that she was always comfortable. She received top quality medical care and also explored holistic care. Sadly, on June 6th, Pearl crossed the rainbow bridge.
Pearl lived a life that every dog should have but most especially, one that every shelter animal should find. She was adored, cherished and loved by so many people. I was worried that I would never find that perfect match but it turns out, Pearl had been patiently waiting for Norissa to find her all along.